WOOHOO! Sleeping Bear Dunes in Northern Michigan along the coast of Lake Michigan has been
voted the Most Beautiful Place In America
on a Good Morning America contest.
"Tens of thousands of viewers voted online for this Michigan park, which is one of the nation's best-kept secrets," GMA said.

"The hidden gem boasts 64 miles of beaches along Lake Michigan, two islands, 26 inland lakes, more than 50,000 acres of land, and the monumental sand dunes from which it gets its name."
People have GREAT taste.
My family went to Sleeping Bear Dunes last year and camped for a week, and the kids have been talking about it ever since. We swam in the clear, bright waters of Northern Lake michigan and dove for soft rounded stones. We watched the sun set over the Manitou islands and spread a blanket out on soft sand and watched a meteor shower come out of the clear Milky Way above in the dark night sky. And of course we walked right up to the edge of a massive sand dune that seemed a sheer drop off...walk to the edge and there's no ground, just sand that obscures all sense of scale and distance and water. If you take a leap of faith though, and jump over the edge, you'll realize that it's an incline and you're perfectly safe. Though the climb back up is arduous.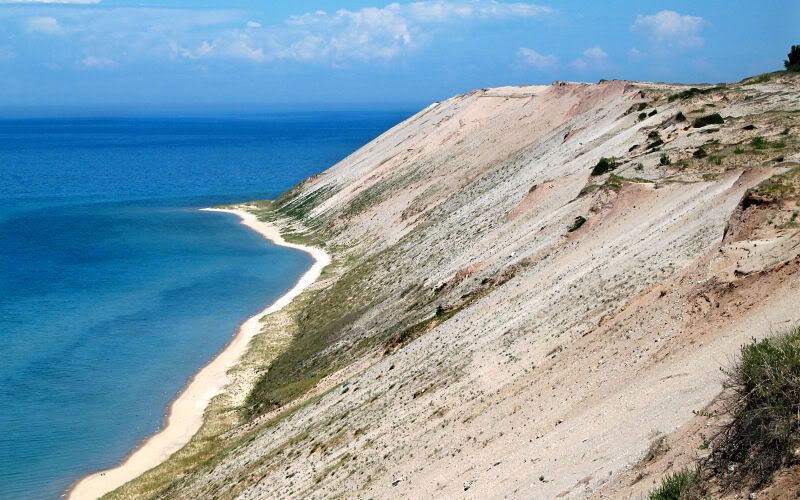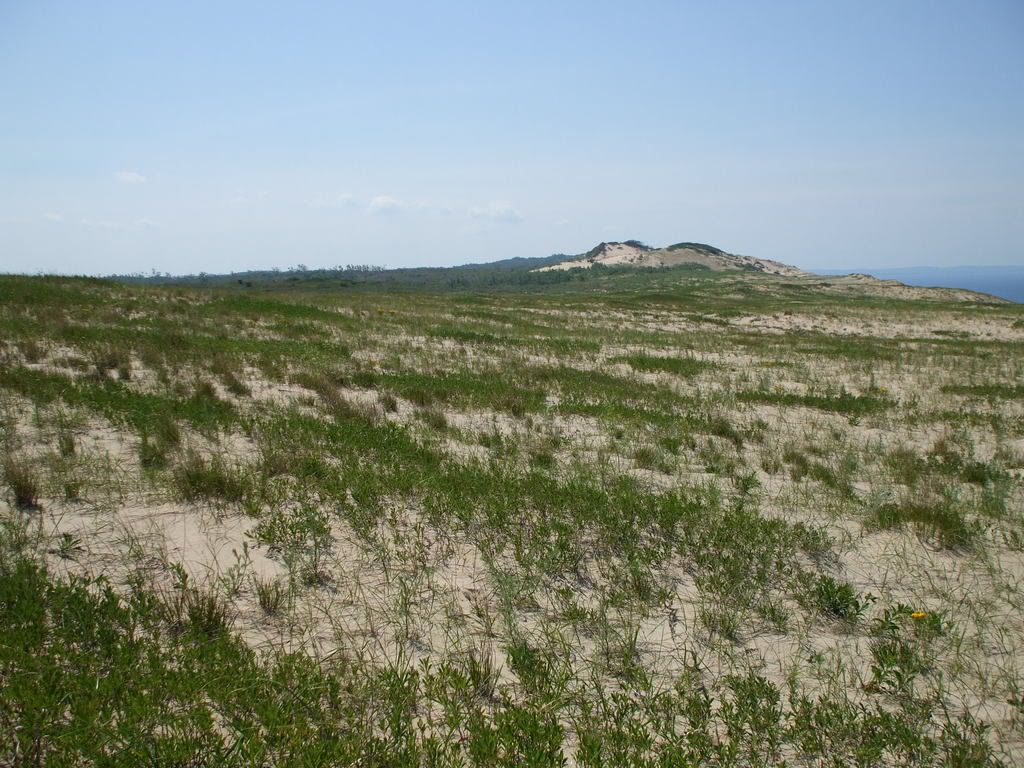 javascript:void(0)